This week's lead-in was inspired by Benedict of Standert's wise advice that,
"Communities are the best thing that can happen to a business".
I've percolated on the idea since Tuesday, and it's really stuck with me, so I thought to share some ideas not from Bene's talk but from this Forbes article, 10 Tips For Building A Positive Community Around Your Business:
🌏 Create An Open Space For People To Connect – "If you're not creating meaningful connections between people, you don't have a community, you have an audience."
🎗️ Rally Around A Cause – "Share educational and impactful content within your shared space, and [people] will be encouraged to share their own stories."
👤 Leverage User-Generated Content – "The cost of creating content from scratch can be debilitating, so consider sourcing & featuring content from real customers."
🤔 Solve A Problem Without Selling – "The core objective of a community is to solve the problems of its members. So, if you strive to build a community, create one that helps people seek the answers they're looking for—not one that advertises how great your products or services are."
‍💼 Appoint A Dedicated Community Manager – "An effective community manager will be the glue that holds the community together and ensures that it is a positive, supportive environment for all."
💁 Turn Customers Into Brand Ambassadors – "Brand ambassadors are passionate about your brand and can help spread the word about it. They can help promote your product on social media, at events, and through word-of-mouth."
🔗 Encourage Customers To Interact And Share – "People are looking for brands to help with their problems, but they also want a place for open discourse."
😊 Be Genuine – "The first step to building a community is to be genuine. The best thing you can do is simply be yourself and share what you love with the world."
🏫 Provide Educational Resources – "What better way to do this than to build a community that supports and believes in what [you're] selling? [Help] customers develop and refine their strategies using industry best practices."
🌐 Find The Right Platform For Engagement – "Find a way to distinguish your brand. The more you set your company or product apart from your competitors, the more interest current and potential users will take in it."
That ended up being a little more long-winded than I expected. I hope it was helpful! For Nº10, I always suggest a newsletter! ; )
Next up:
Looking forward to seeing many of you soon!
Thank you, as always, for reading & sharing this newsletter,
Jon
p.s. if last week's intro left you scratching your head, here is the text I meant to include instead. 😅
―
✨ Enjoy this newsletter? Please consider supporting it here.
🤝 Share the love with aa LinkedIn post, or on FB.
☕ Or simply say thank you by buying me a coffee.
Cycling
Ideas Friends
Claire Tayler's 'From Scratch' and six other short films explore Seoul's alt-cycling scene and are embarking on a screening tour after a very excellent first screening in Berlin. Each stop will include a photo exhibition, @gigcourier zines, and patches to be available as well.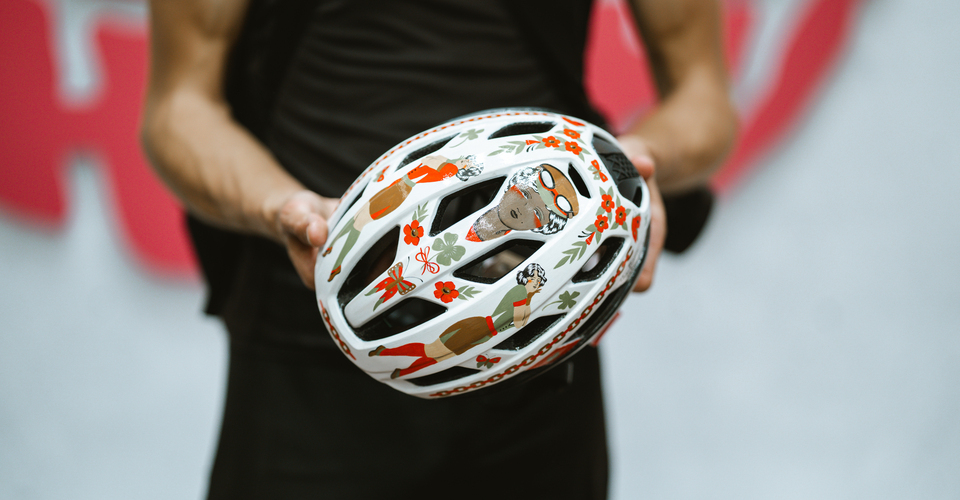 Radness
Thank you for reading!
Here's to helping foster community this week!